Are you ready to experience spine-tingling comfort this Halloween season? At Sihoo, we're conjuring up some spine-chilling discounts on our ergonomic chairs that will make your spine feel anything but eerie! This Halloween, we've brewed up a cauldron of spine-friendly deals that will have you cackling with delight.
🎃 Ghoulishly Good Discounts
From October 21th to October 31st, Sihoo is treating you to a Halloween event like no other. Get ready to save up to 40$ on select ergonomic chair models. It's a deal so good, it's scary!
🪑Sihoo Ergonomic Chairs: Your Ticket to Comfort
Are you tired of feeling like you've been through a haunted house after a long day of work? Say goodbye to those aches and pains with our Sihoo ergonomic chairs. Our chairs are designed to support your spine and promote good posture, ensuring that you can focus on your work without feeling like you've been run over by a ghostly locomotive.
🔥Apply the spooky discount: 
| | | | |
| --- | --- | --- | --- |
| Product | Original Price | Coupon |  Final Price |
| | | | |
| --- | --- | --- | --- |
| | | |  289.99$ |
When you're ready to buy, use the code above at checkout to unlock the Halloween discount.
🪑Sihoo M18:
Sihoo M18's cushion is made of premium sponge and resembles the letter W, which provide an ultra-soft and comfortable seating experience.
The seatback of Sihoo M18 is made of breathable mesh, which allows optimal airflow and avoids sweating and stickiness even in hot summer conditions, ensuring that you can stay cool and comfortable.
Easily fine-tune the lumbar support vertically and horizontally to perfectly fit your spine curve and provide optimal comfort for your lower back in different postures.
Keep your arms rested and relaxed while you work. Additionally, you can adjust the armrest up and down to suit yourself.
🪑Sihoo M57: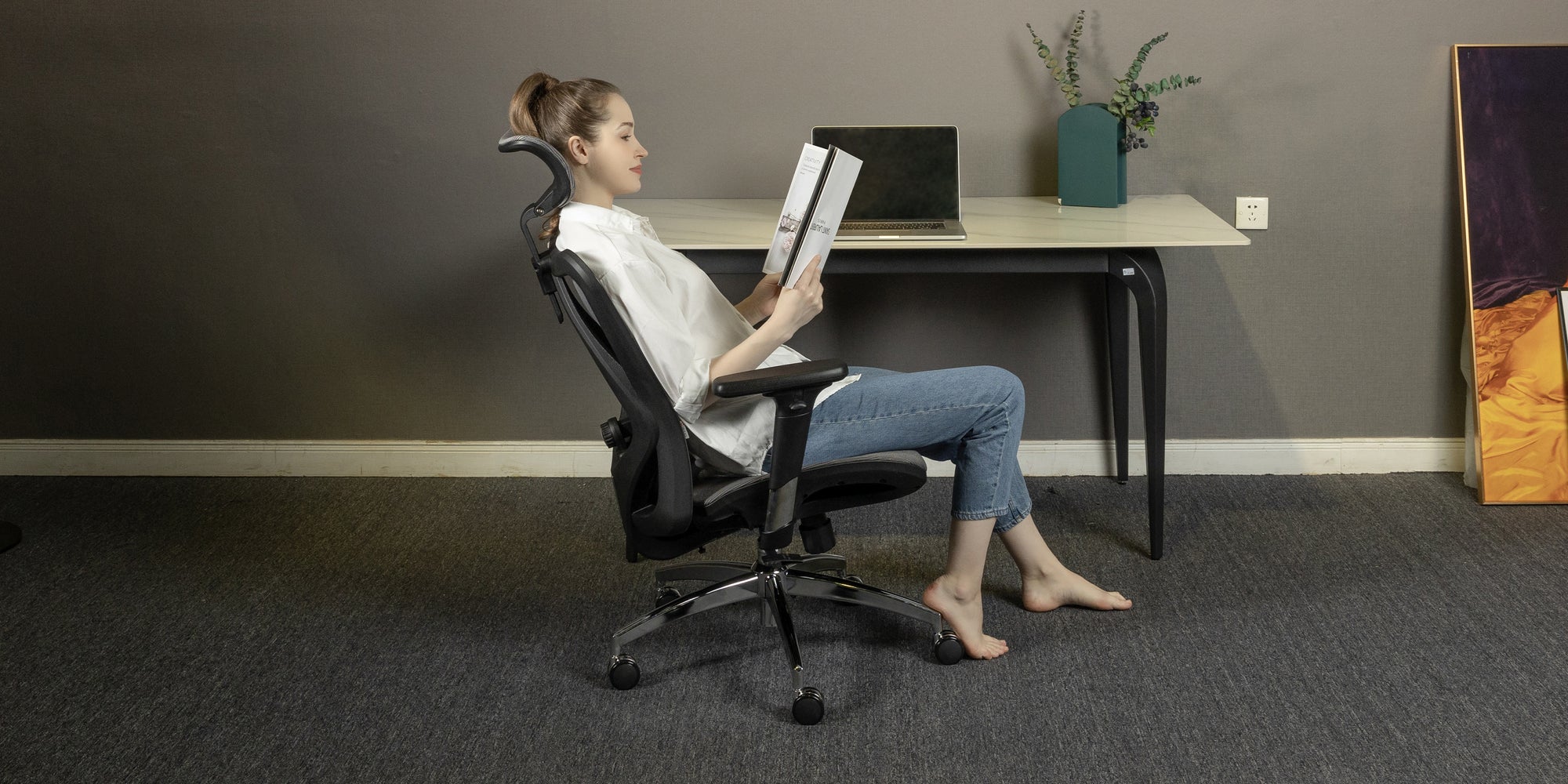 Designed to provide support to your back from top to bottom, Sihoo M57's seat back is sleek and streamlined, staying contoured to your entire back and keeping it in a natural, comfortable "S" shape.
You are welcome to enjoy a rest and lean back in Sihoo M57, which provides a generous recline angle of up to 126°, allowing you to recline, relax, and recharge for the next task.
The lumbar support adjusts in two directions, vertically and horizontally, easily fitting your lower back and providing support when you sit in different postures.
Easily adjust the headrest up and down up to 3.9 inches and rotate it 45 degrees to perfectly fit the curvature of you neck, relieving neck pain and holding your head whether you sit upright or recline.
🪑Sihoo M90D:
Experience continuous waist support with Sihoo M90D's adaptive and flexible lumbar support that always contours to your back however you sit.
Not only do the armrests adjust in 3 directions, but they also synchronize seamlessly with the recline feature, ensuring optimal support for your arms in diverse postures.
Enjoy precise support and comfort to your neck as the double-joint feature of Sihoo M90D's headrest allows you to move it up and down, back and forth, and rotate it around.
The backrest can be easily raised and modified by 2.36 inches, perfectly adapting to the contours of various individuals to ensure an ideal and comfortable fit.
🪑Sihoo M90C:

The dynamic lumbar support that automatically flexes and adjusts it self to fit your lower back in different postures, giving you continual support and comfort.
The armrests not just move up and down, back and forth, and pivot 35°, but also coordinate with the recline, providing support to you armrest in different postures.
Freely adjust the angle of the headrest with its double-joint design, and move it up and down to fine-tune the support you need for your neck.
The backrest can be effortlessly lifted and adjusted by 2.36 inches, precisely conforming to the curves of different individuals for an optimal fit.
🪑Sihoo Doro C300: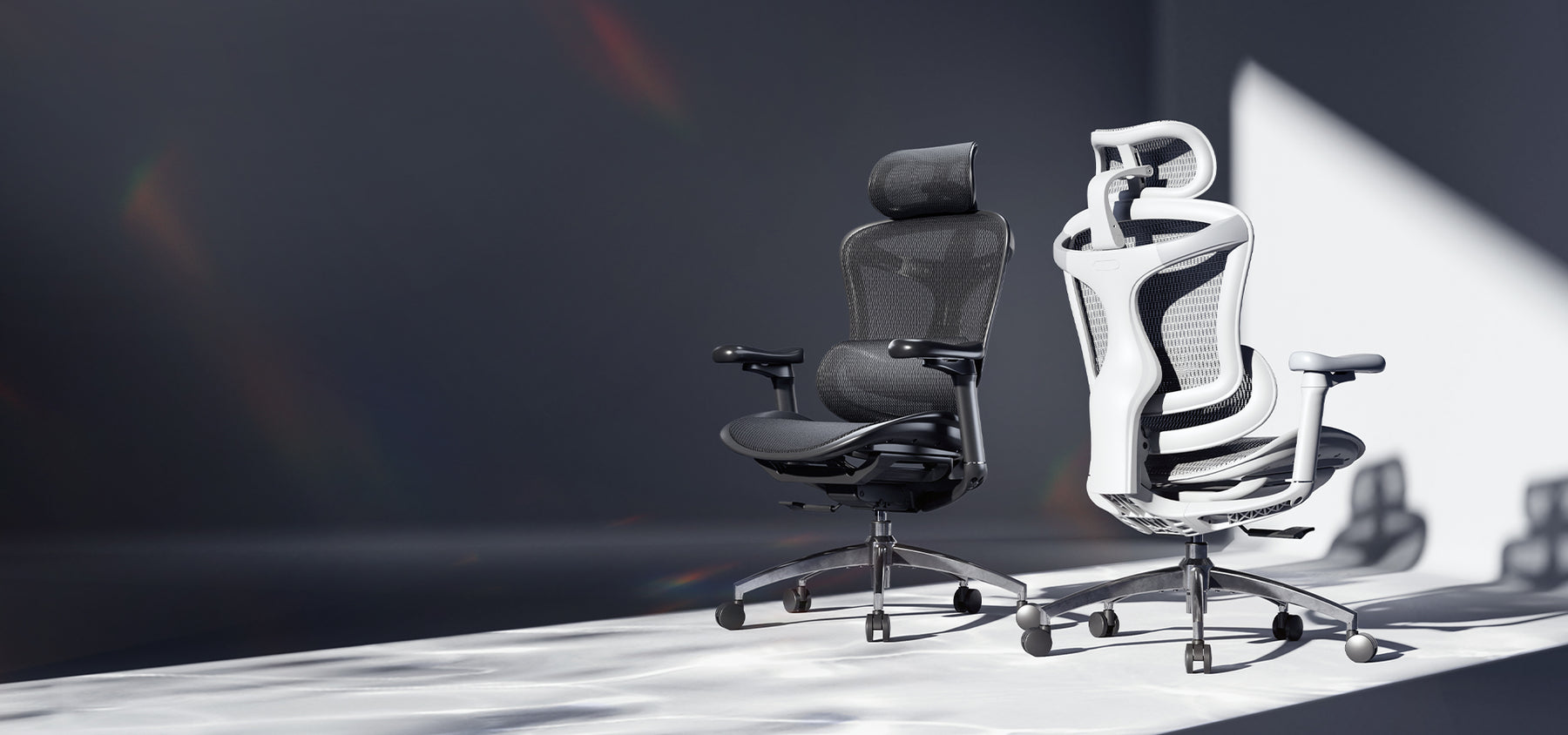 The BM (Body Movement) Tracking System ensures that the lumbar support automatically conforms to your spine, providing comfort and support for your back during different postures, without the need for manual adjustment.
Freely adjust the headrest up and down, back and forth, or rotate it precisely to provide the ideal support for your neck and head.
When you need to take a break from work, you can relax and recline cozily in the Doro-C300, which offers a significant amount of tilt and provides dynamic lumbar support for your lower back, ensuring optimal comfort and support.
Resembling the curve of a waterfall, the seat suspension effectively distributes and minimizes the pressure from your weight on your thighs and hips. Nothing is going to weigh you down while you're sitting in the Sihoo Doro-C300.
The padded and soft 3-directional armrests of the Doro-C300 not only adjust up and down, back and forth, and pivot 75 degrees, but also coordinate with the seatback when reclining. This makes it ideal for resting your arms in various positions while working.
👻A Halloween Treat for Your Spine
This Halloween season, don't let the daily grind spook you. Invest in your well-being with a Sihoo ergonomic chair and enjoy a world of comfort and support. The Sihoo Halloween event is your chance to save big on the chairs that will make you feel like you're floating on a cloud of comfort.

Don't let this opportunity vanish into thin air! Mark your calendar for our Halloween event, and treat yourself to the gift of spine-friendly comfort this season. No tricks, just spine-pleasing treats from Sihoo!