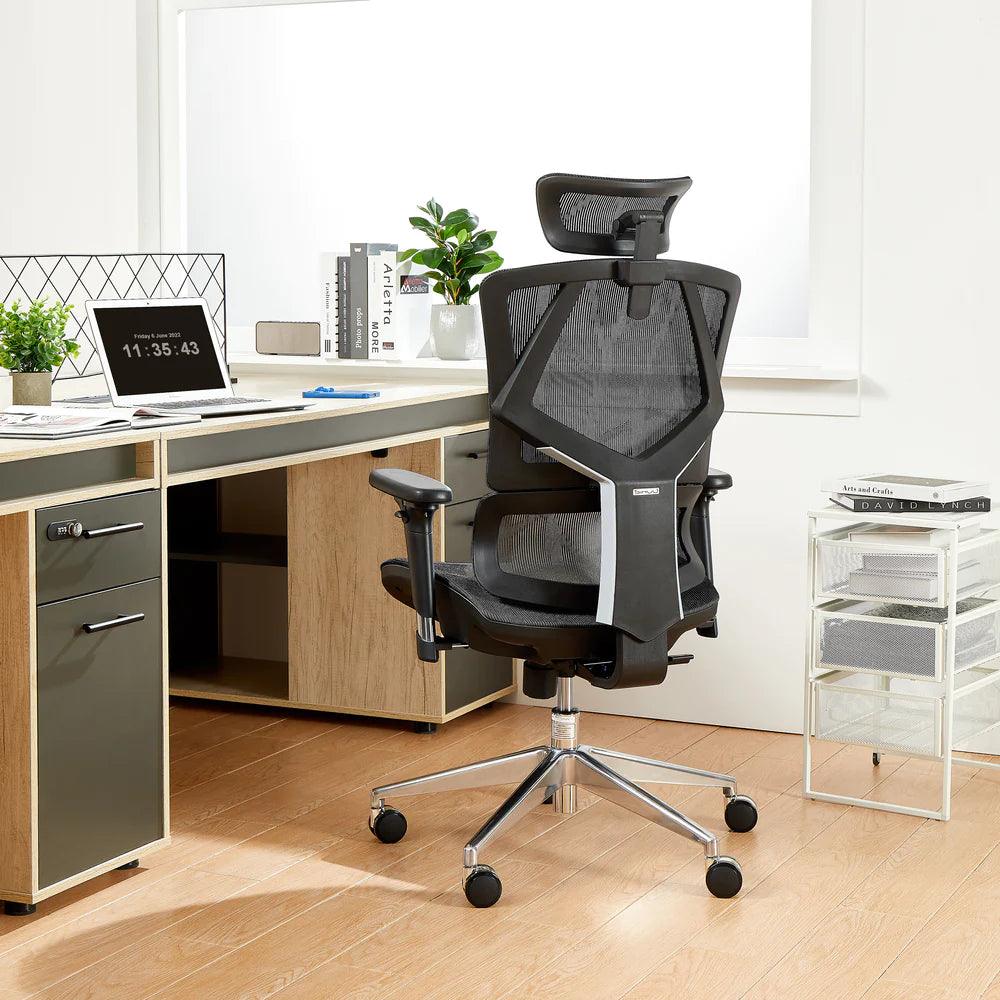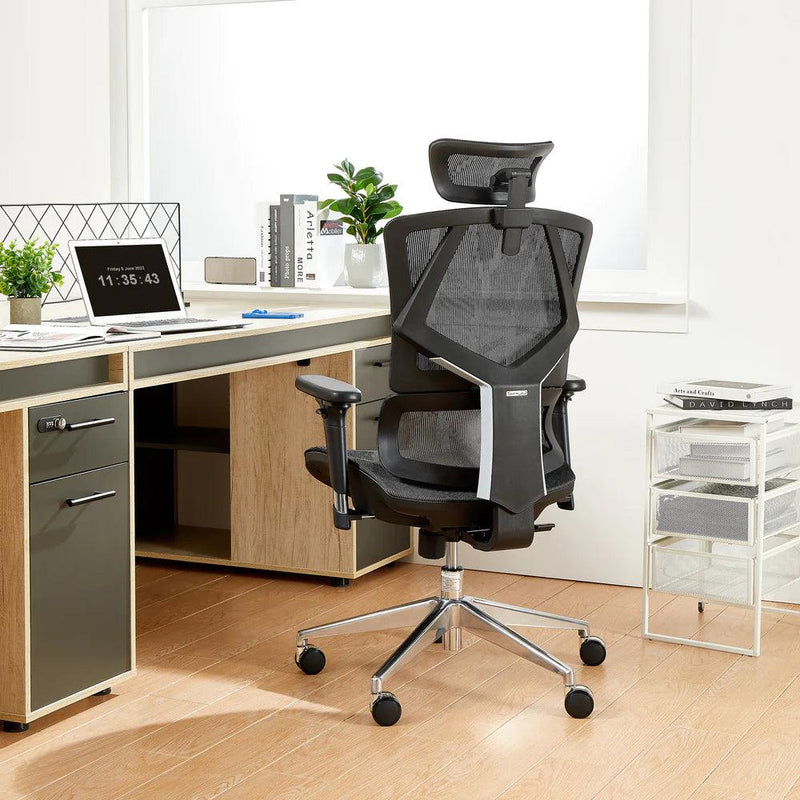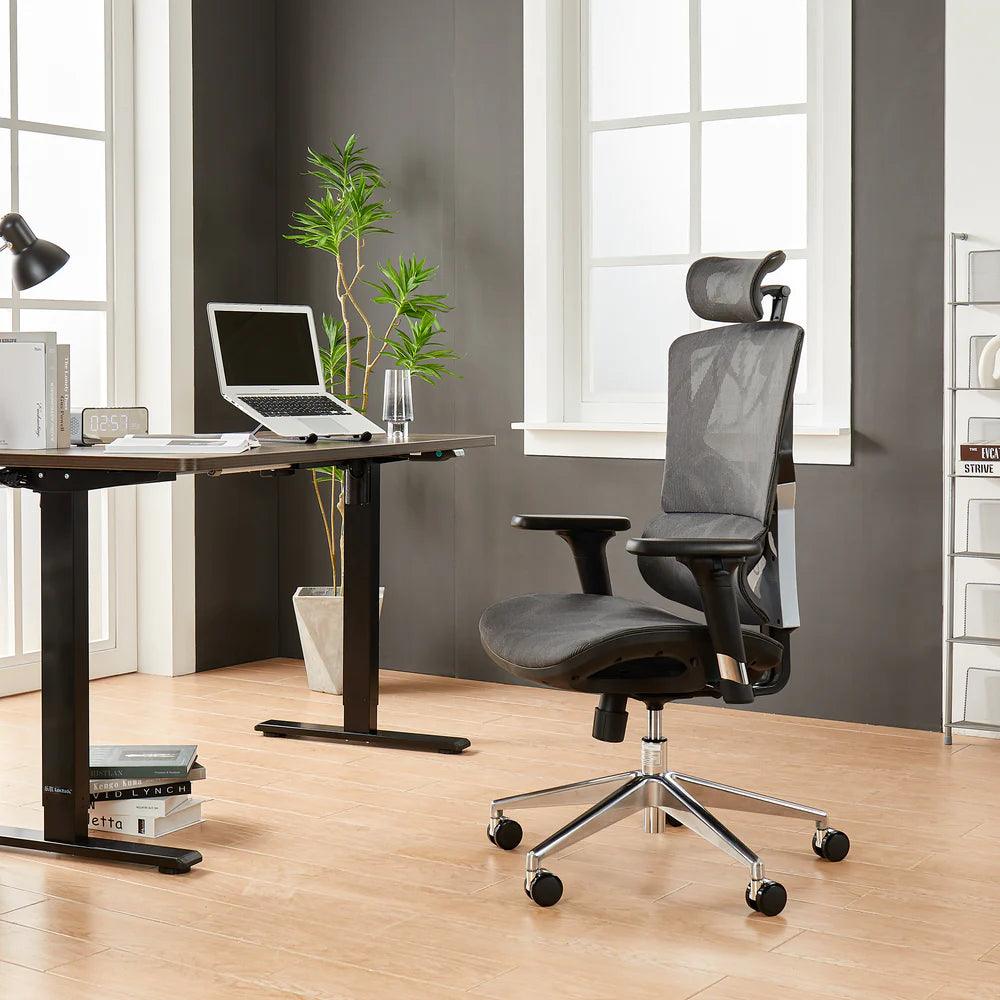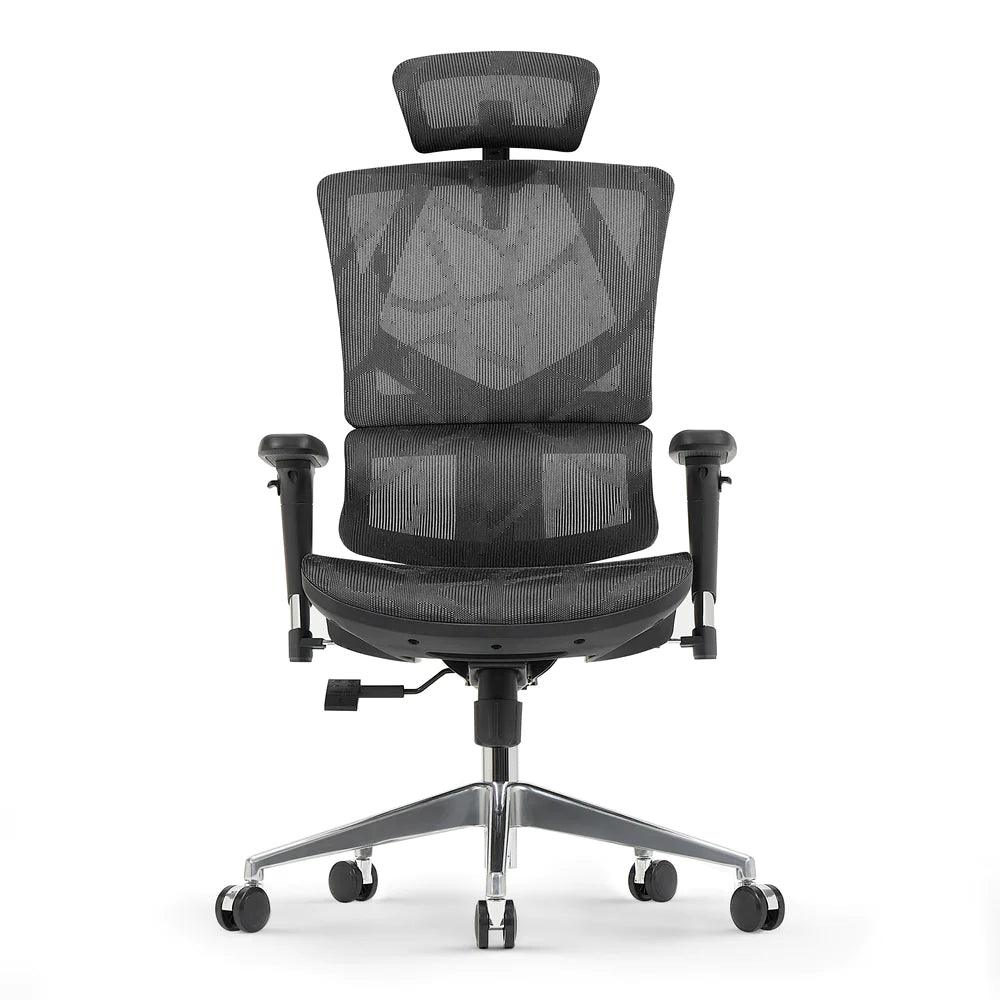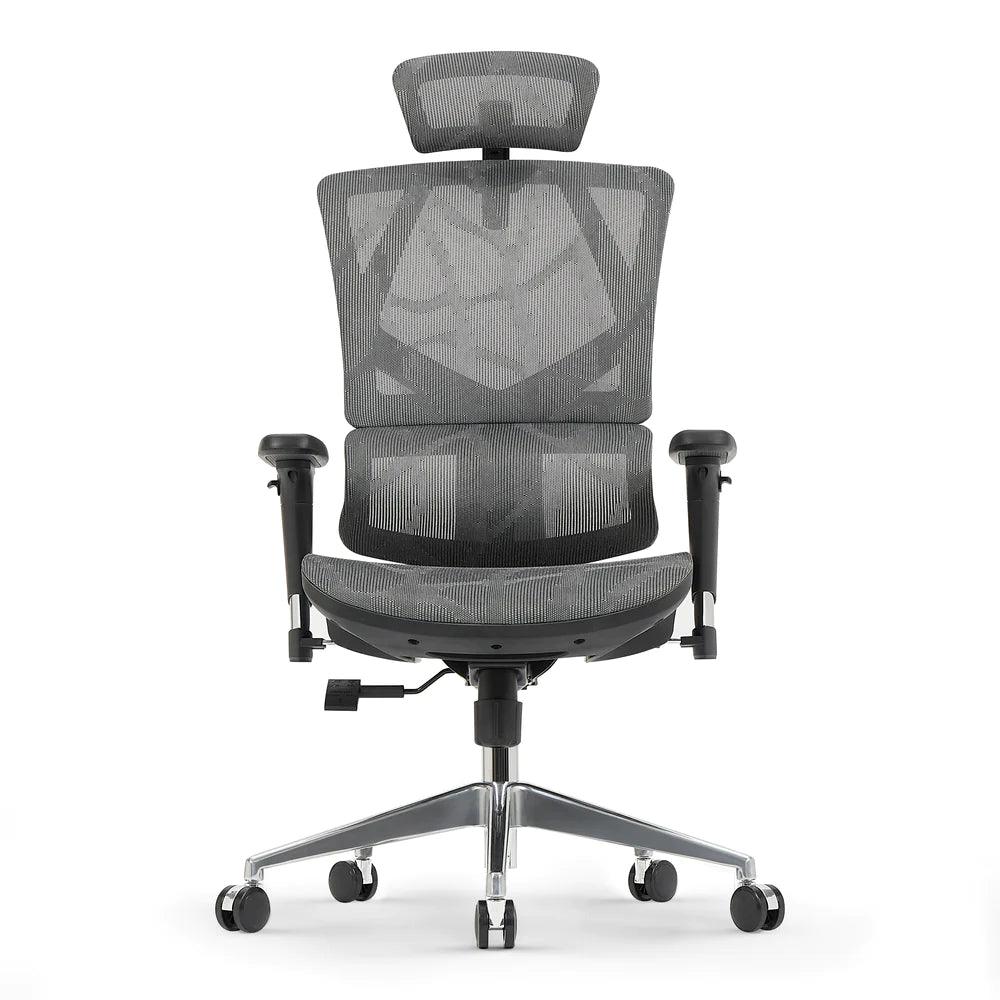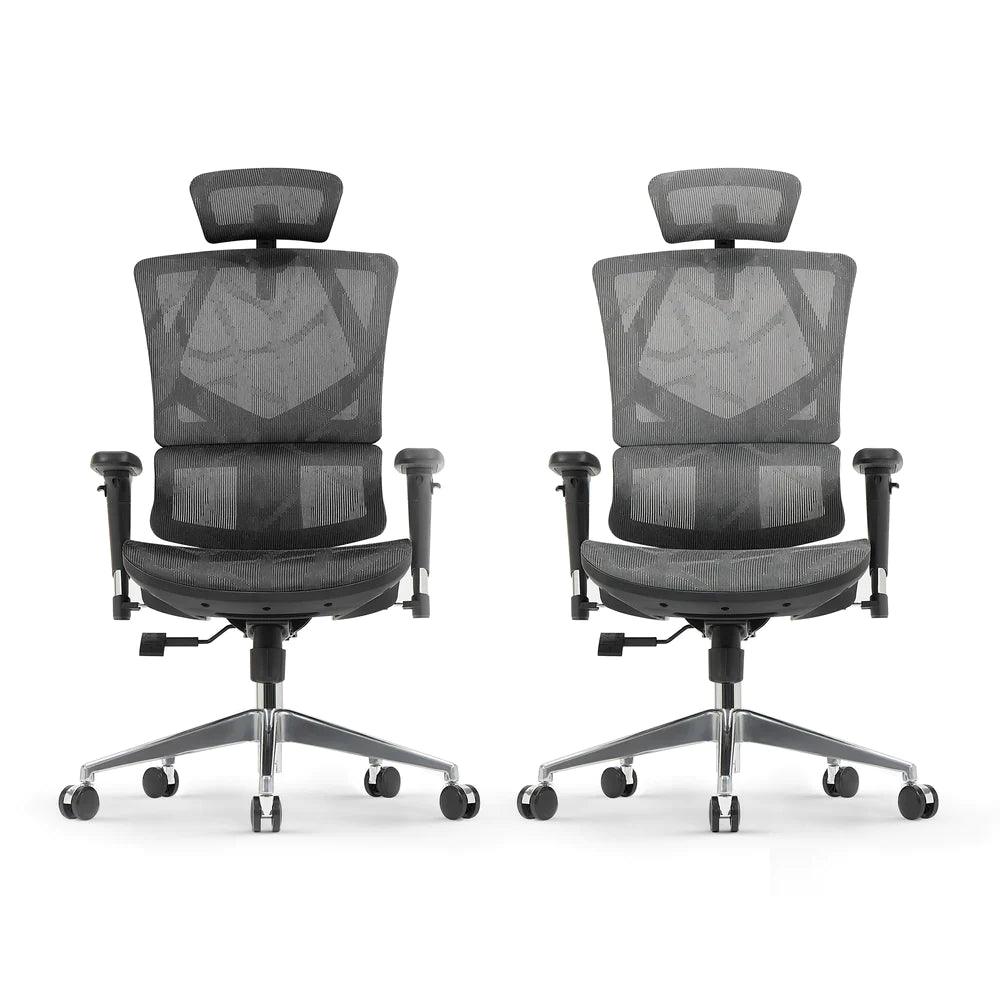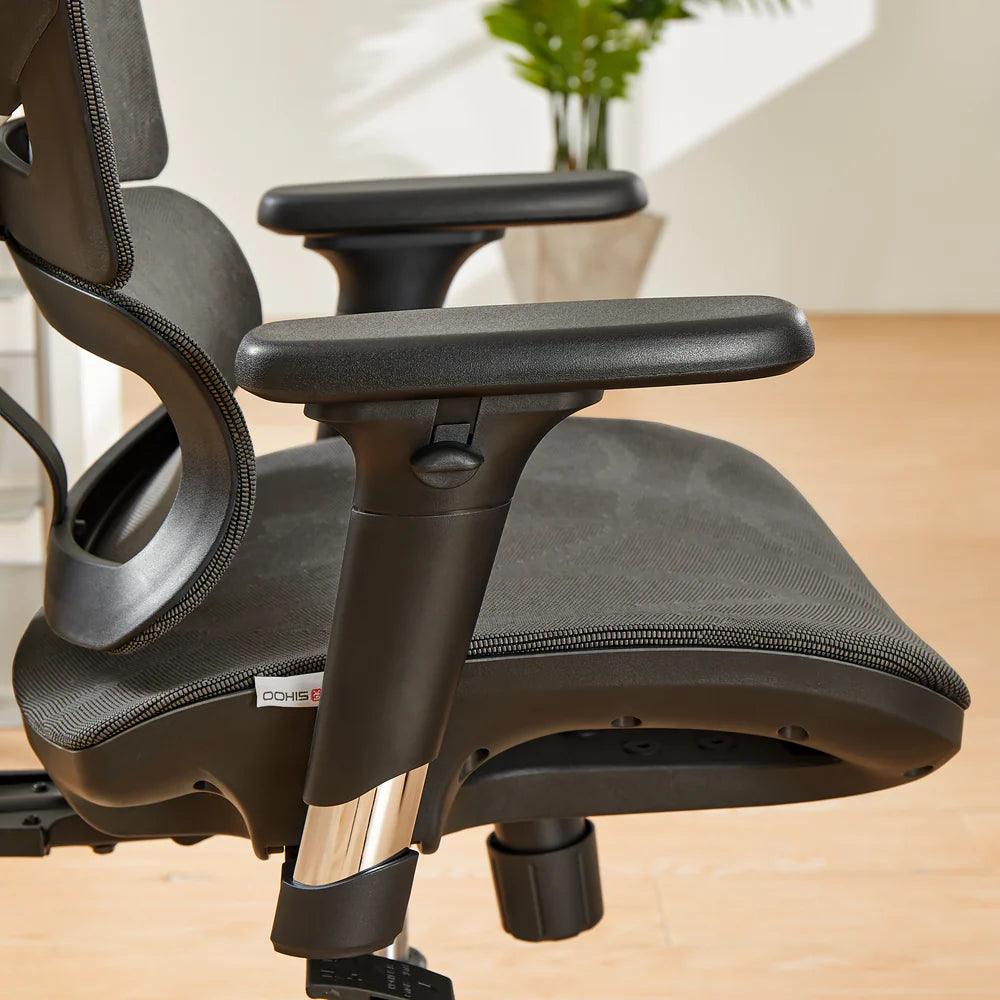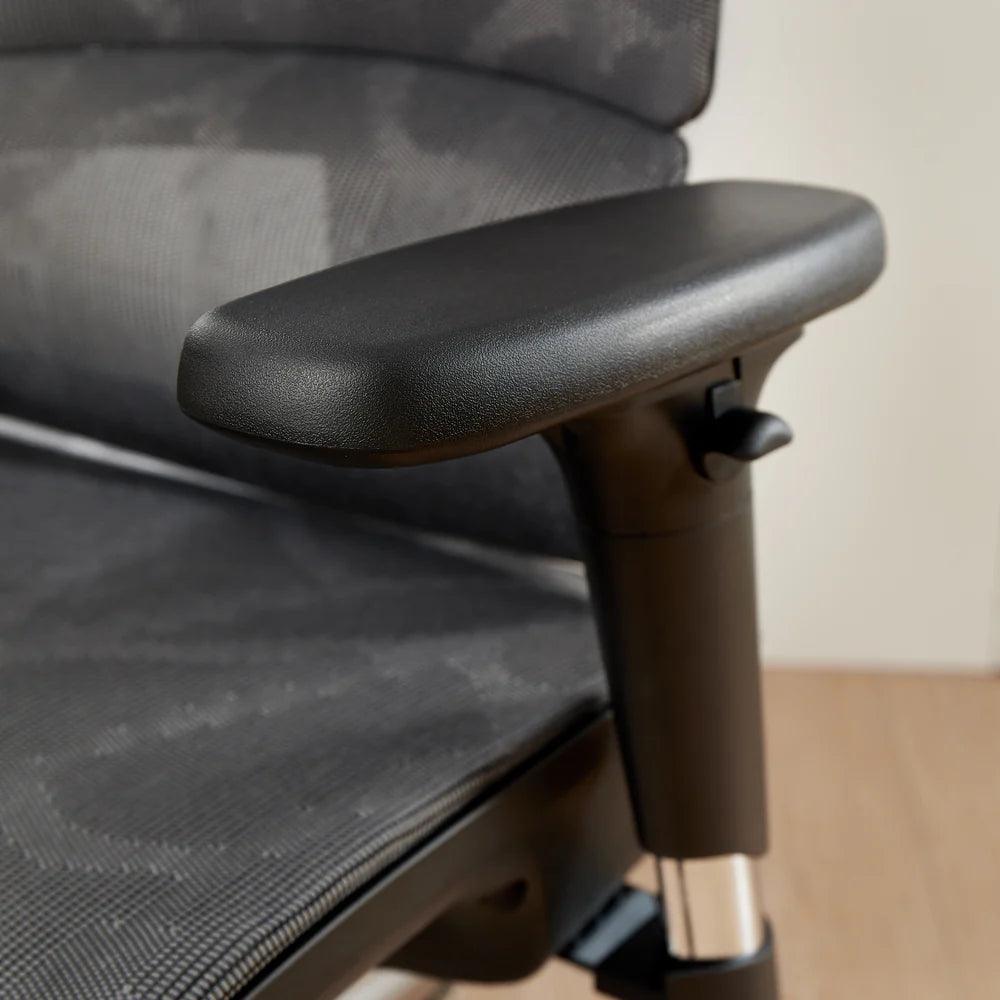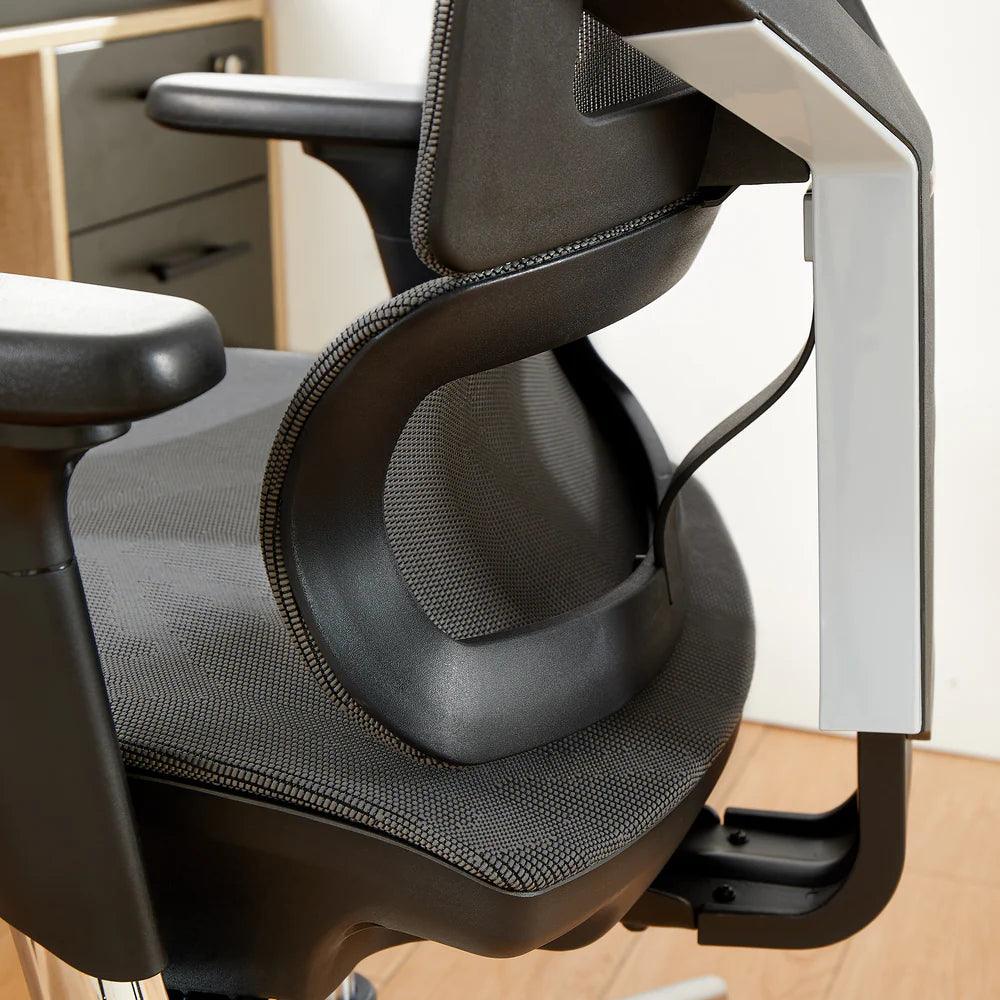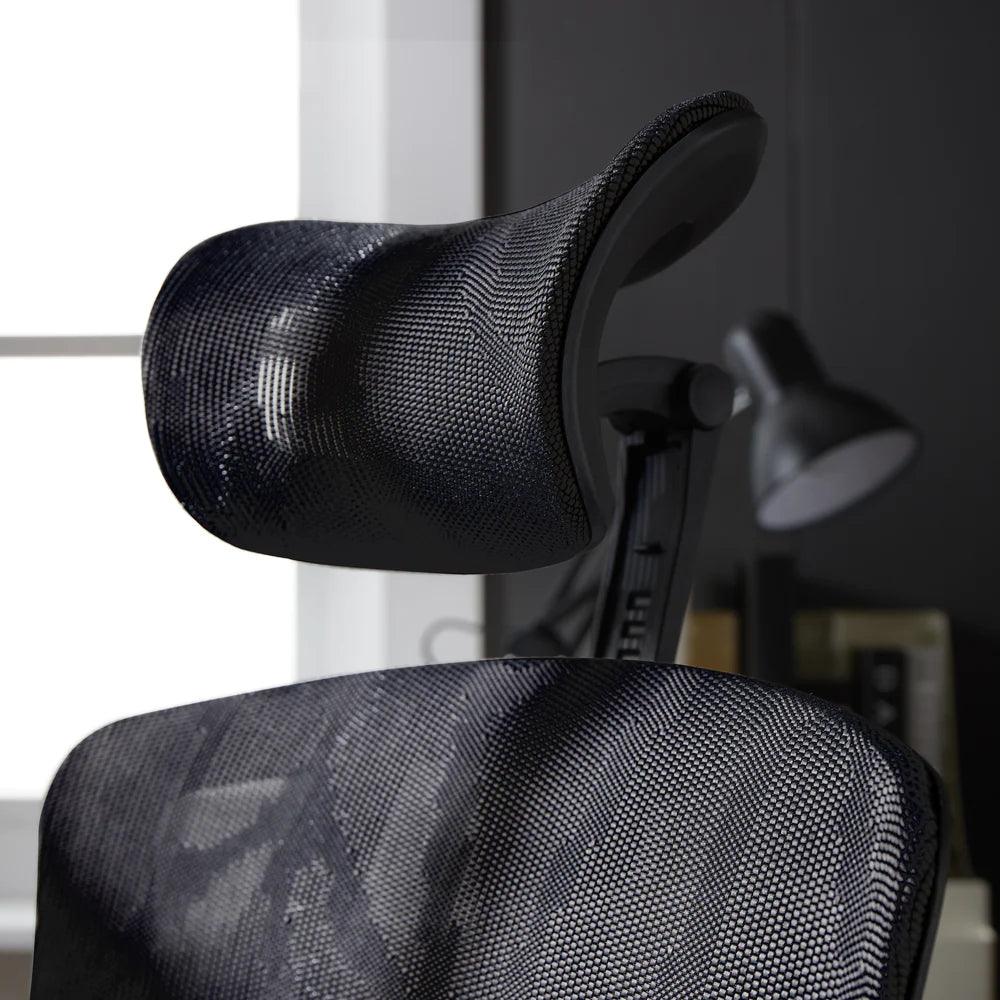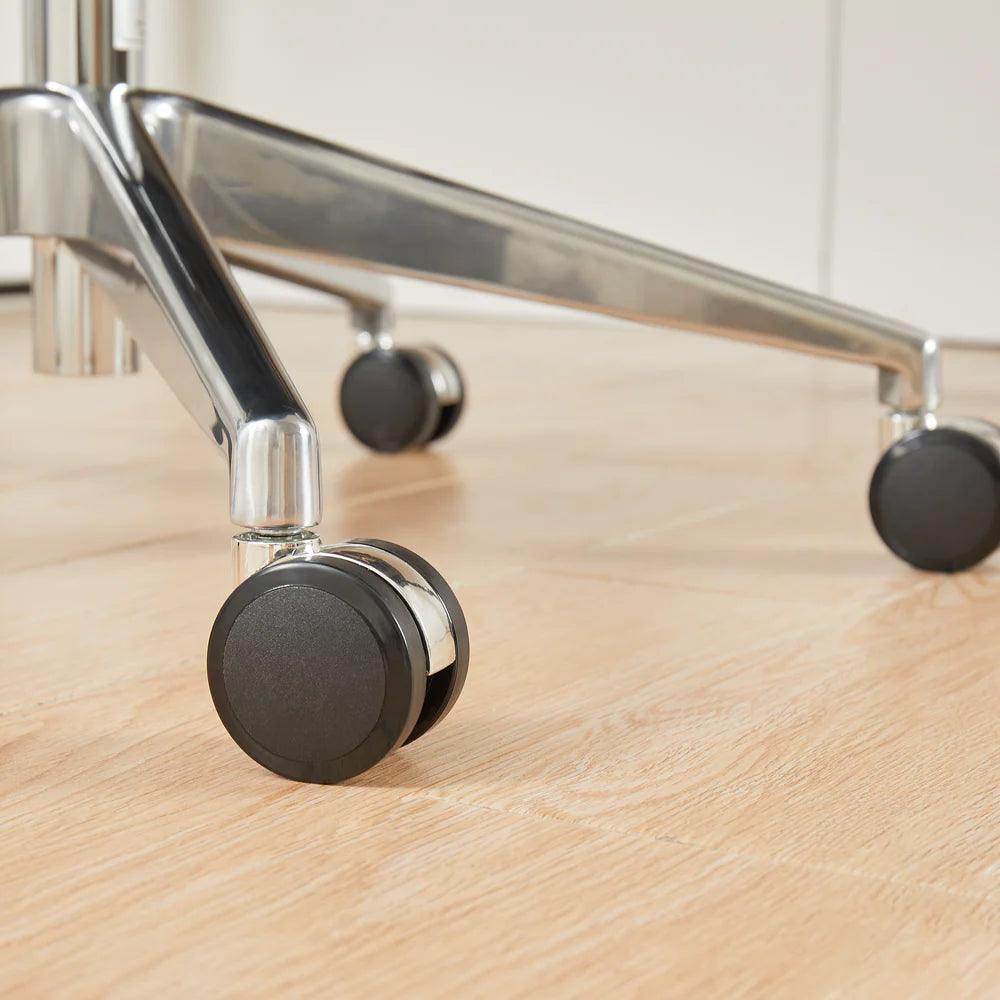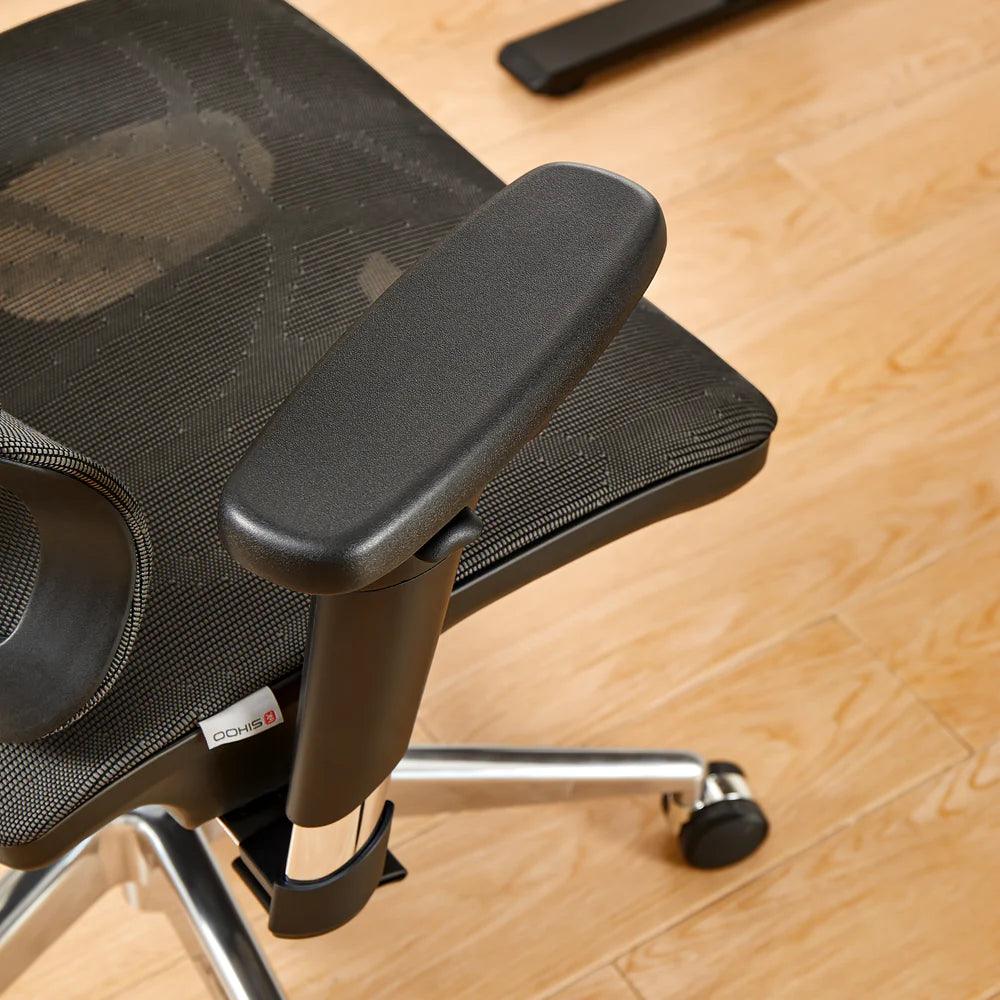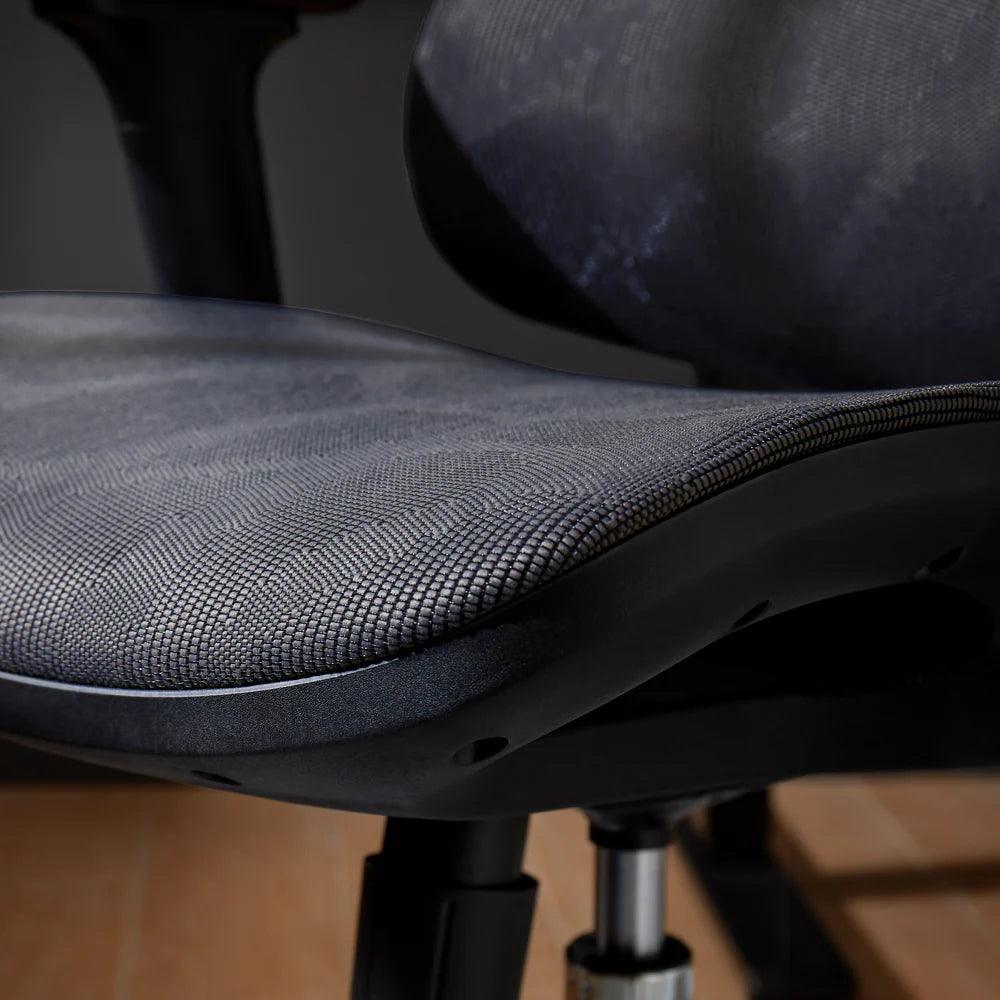 Sihoo M90C High-End Office Chair with Adaptive Lumbar Support for Different Postures
---
---
Sihoo M90C ergonomic office chair combines expert craftsmanship with a split backrest design, enabling faster pressure dispersion on the lumbar spine. This ensures that a wider range of individuals can enjoy the comfortable experience provided by this ergonomic chair.
Dynamic lumbar support for continal waist comfort
3D coordinated armrests to relax arms in all positions
Double-joint headrest for precise neck support
2.36" adjustable backrest to suit different heights
Up to 130° recline
---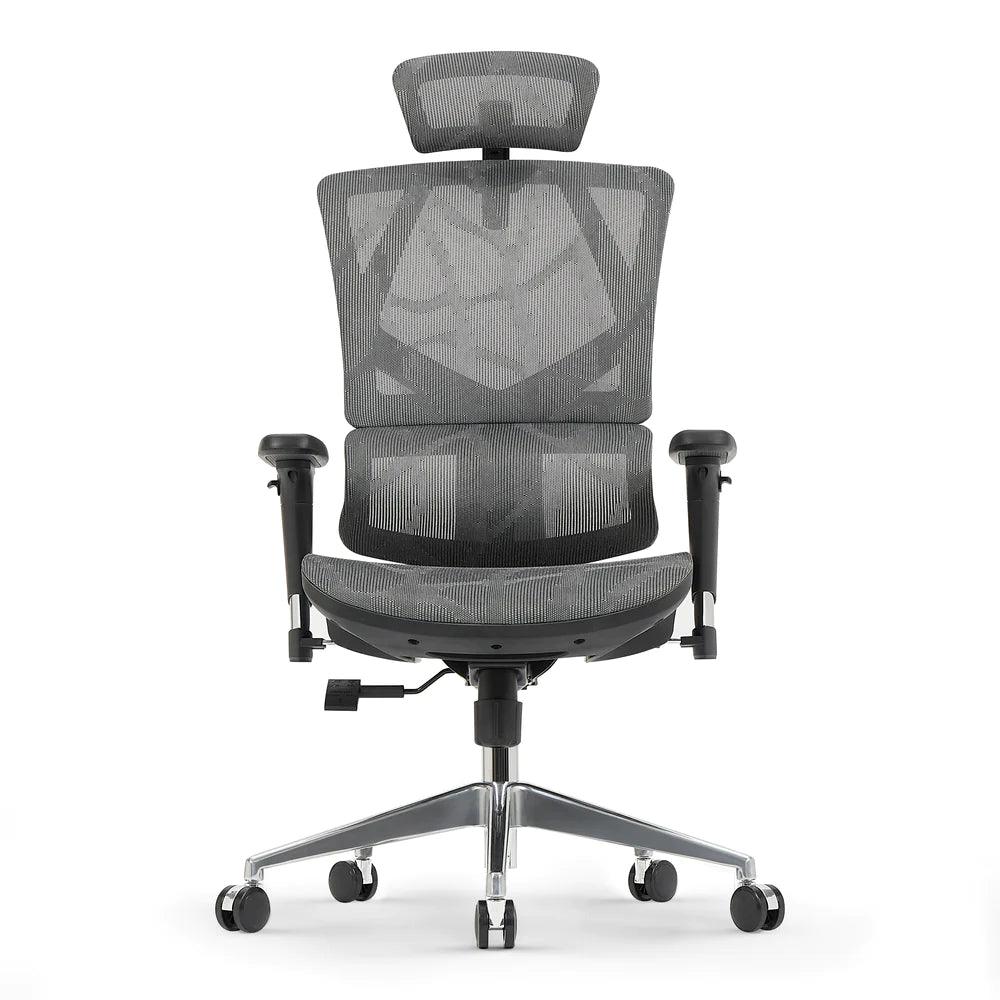 Continual comfort however you sit
Lumbar support that's dynamic and automatic
The dynamic lumbar support that automatically flexes and adjusts it self to fit your lower back in different postures, giving you continual support and comfort.
Adjust in 3 directions, support in all positions
The armrests not just move up and down, back and forth, and pivot 35°, but also coordinate with the recline, providing support to you armrest in different postures.
Double-joint headrest, extra-accurate head support
Freely adjust the angle of the headrest with its double-joint design, and move it up and down to fine-tune the support you need for your neck.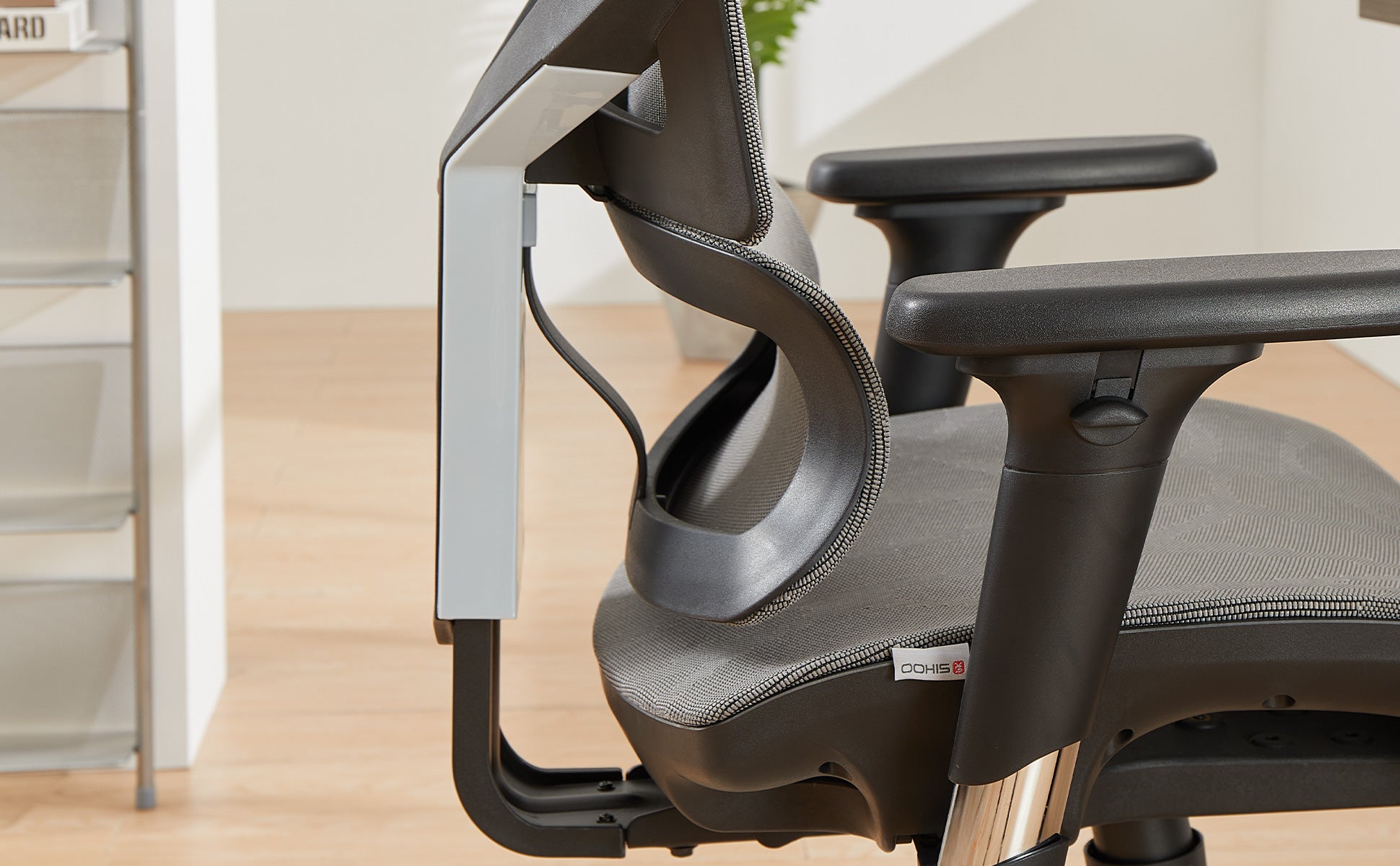 Height-adjustable to suit different heights
The backrest can be effortlessly lifted and adjusted by 2.36 inches, precisely conforming to the curves of different individuals for an optimal fit.

Recline in 130° of comfort
Sihoo M90C offers recline angles of 100°, 110°, and 130°, providing you with the flexibility to relax in a comfortable position and select the angle that best suits your preferences.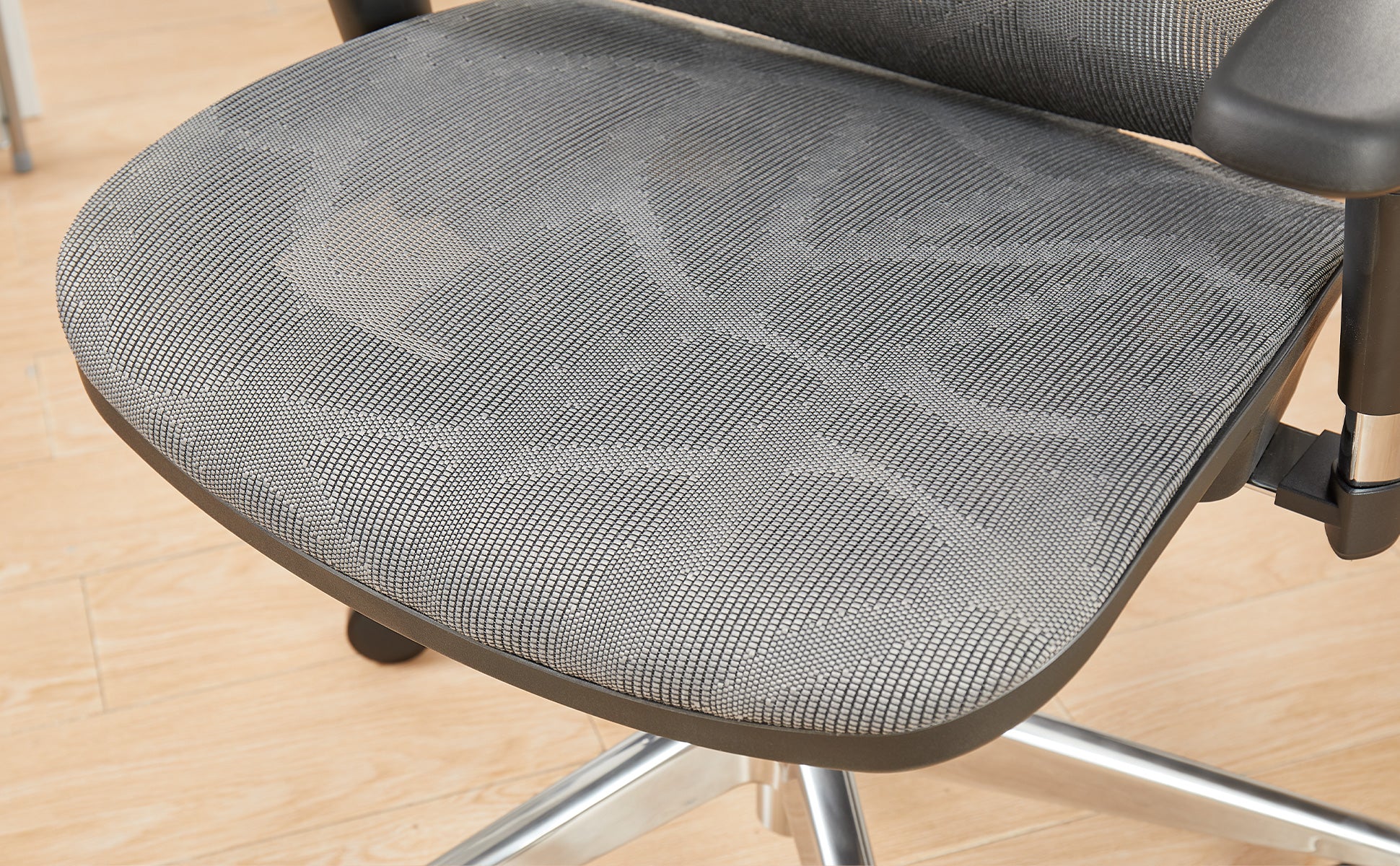 Pressure-dispersing, air-ventilating
The full mesh design of Sihoo M90C not only enhances airflow to prevent sweating and stickiness but also efficiently distributes pressure from your body weight, providing a refreshing and comfortable seating experience.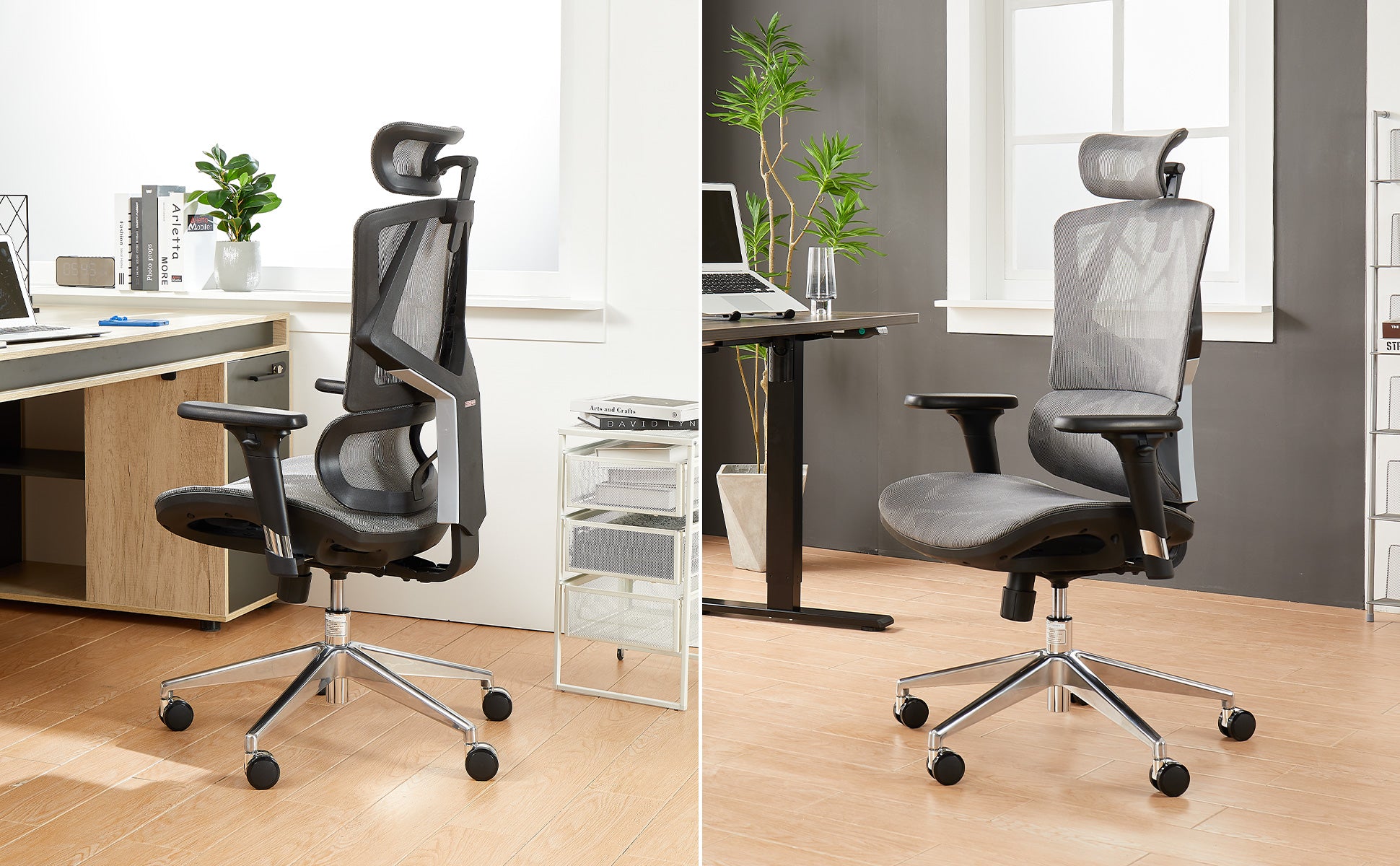 Designed to fit in
Sihoo M90C not only offers comfortable seating but also boasts an attractive aesthetic. With its sleek and modern design, it effortlessly complements various settings such as offices, studies, and more.
STYLE/TYPE
Ergonomic Office Chair / Home Office Chair
TISSUE
HD ElastoMesh Back and Seat with Soft PU Coated Armrests
BASIS
5-Point Aluminum Wheelbase
RECOMMENDED HEIGHT
5'4"-6'2"
(See Diagram for Exact Measurements)
PACKAGING DIMENSIONS
W35.03" × D27.55" x H16.53
This product is rated 5.0 of 5.0 stars.
It has received 1 review.