How To Choose An Office Chair?
Most of us sit on an office chair for an extended period of time, and the health risks caused by it has become increasingly controversial. Work is inevitable, so how do we make office chair comfortable?
Here are some important factors to consider:
High Quality Brings Safety Guarantee; Pneumatic bar - US BIFMA test; Chair Feet - Passed US BIFMA test; 360° universal chair wheels

Comfort: Make sure the chair provides enough support and comfort for your lower back, neck and legs, especially if you are going to spend long hours in it. Look for chairs with adjustable lumbar support and headrests.

Adjustability: A chair that can be adjusted to fit your body is important for maintaining good posture and comfort. Look for chairs with adjustable seat height, tilt, and armrests.
Ergonomics: Look for a ergonomic chair that promotes proper posture and has features such as adjustable lumbar support and seat height to help reduce strain on your back and neck.

Material: The material of the chair is important for comfort and durability. Leather and mesh are popular options for office chairs.

Durability: Look for a chair that is well-constructed and can withstand heavy use. High-quality chairs typically have a weight capacity of at least 250 pounds.

Mobility: Look for a chair with smooth-rolling casters that allows you to move around your workspace easily.

Style: Office chairs come in various styles, from basic task chairs to high-end executive chairs. Choose a chair that fits both your personal style and the overall decor of your workspace.

Budget: Office chairs can range in price from under $100 to over $1000. Determine your budget before making a purchase and look for chairs that offer the features you need at a price you can afford.
Office chairs that meet the above characteristics are recommended M57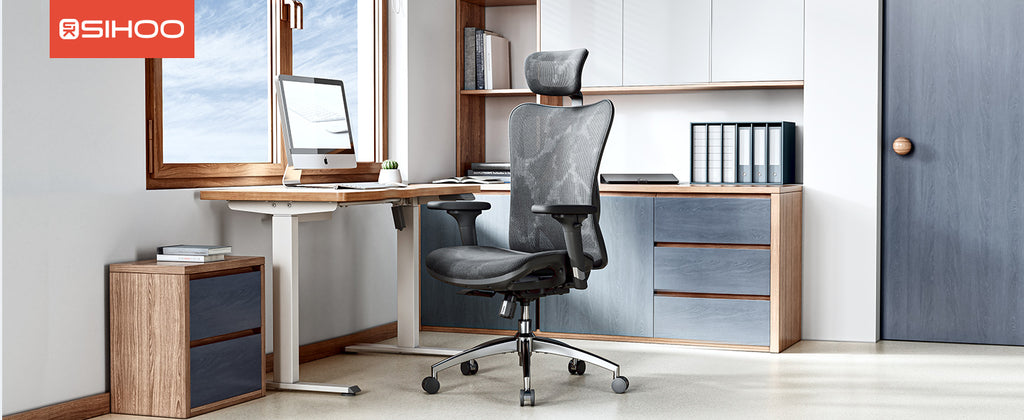 The Sihoo M57 is a full-mesh
ergonomic office chair
that provides excellent breathability, making it perfect for people with a sedentary lifestyle. With its unique mesh design, you can enjoy enhanced air circulation, which helps keep you comfortable even after long hours of sitting. The chair's ergonomic features, including adjustable armrests, lumbar support, and tilt mechanism, ensure that you maintain good posture and avoid strain on your back, neck, and shoulders. Additionally, the Sihoo M57 is designed with durability in mind, with a sturdy frame and high-quality materials that can withstand daily wear and tear. So, whether you're working from home or in the office, the Sihoo M57 
ergonomic mesh office chair
 is a great choice for anyone looking for a comfortable and supportive chair that promotes healthy sitting habits.
Remember, a good office chair can improve your comfort and productivity, so it's important to choose one that meets your needs.Yet, it's always recommended to get up and take a walk.
---